I Simons Put and Take er de kommet rigtigt godt fra start, her i begyndelsen af sæson 2018.
Således er der i de første 3 døgn, siden sæsonstarten den 24. marts, allerede landet langt over 50 regnbueørreder over 5 kilo i den Sjællandske Put and Take sø.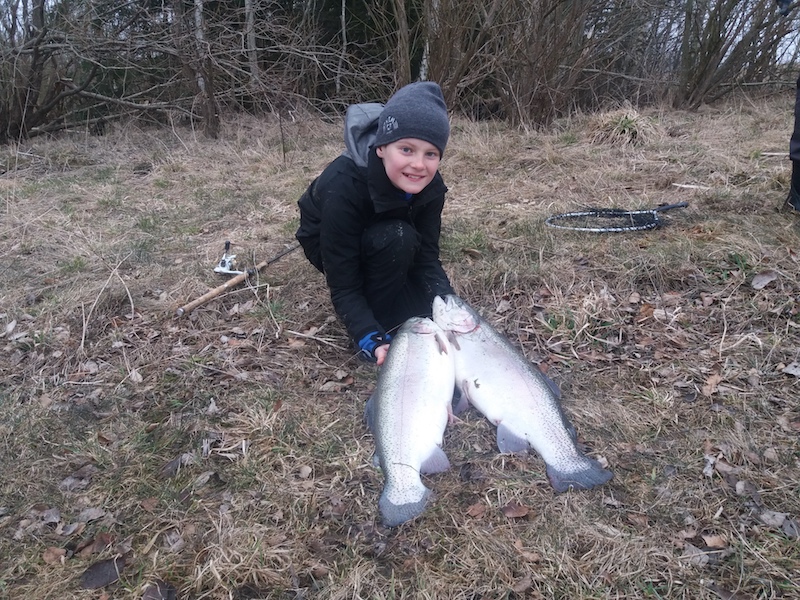 – Snitvægten på de første godt 1200 kg. der blev sat ud var 5,9 kg, så jeg er ikke overrasket, lyder det fra indehaver Simon Agerholm.
Simon fortæller videre at der allerede onsdag d. 28. marts, udsættes yderligere 650-700 kilo ørreder: – Ydermere byder påsken på fangstgaranti i Børnesøen, fiskeguider og masser af godt humør, beretter Simon der samtidigt – med et glimt i øjet – fortæller, at der er meget store nyheder på vej.