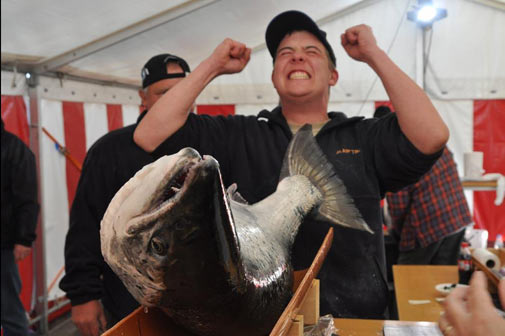 YES – Trolling Masters 2010 bliver til noget! JAN JØRGENSEN fra Tv2 Bornholm/Trolling Masters har netop skrevet til os med gode nyheder:
Vi er glade for at kunne fortælle at vi gennemføre den 6. udgave af Trolling Master Bornholm i uge 16 i 2010. Det vil sige med start onsdag den 21. april og slut lørdag den 24. april. Vi har brugt tiden til bla. at ideudvikle TV-programmer, og har nogle nye ting med som gør, at vi tror på, at vores seere gerne vil se det igen.
Vi glæder os til at se jer alle i Tejn igen.
Med venlig hilsen Jan Jørgensen, TV 2/Bornholm
Sådan skal det lyde. Fisk & Fri glæder sig også og vi vil som sædvanlig have flere of vores skribenter og fotografer på pletten – ikke mindst som deltagere.