11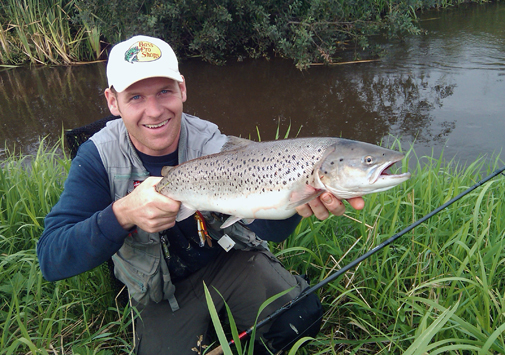 Nyt spot i Brede å var særdeles godt, beretter Thomas Feddersen fra Løgumkloster. Tre fisk blev det til – en gedde og to havørreder. Den største ørred var på 3,1 kilo.
-09-2012 – THOMAS FEDDERSEN var den 28. august igen taget til sit lokalvand, Brede å, lige efter arbejde. Et nyt spot var udtænkt – det skulle lige prøves, som han udtrykker det.
– Det skulle vise sig at være et godt sats for inden for en time havde jeg fået tre fisk på land. En gedde og to havørreder. Alle fisk leverede en kanon fight, fortæller Thomas.
Den største af ørrederne var på 3,1 kilo og den mindste var på 2,7 kilo.