Den 17.06.2018 skete det! Jeg havde i en måned gået og fisket efter denne enorme bækørred, som virkelig ikke var samarbejdsvillig. Sådan starter Mads Gregersen sin rapport til Fisk & Fri og Atlantik Diana Fishing Tours StrømvandsCup – som du får her.
Fisken var forståeligt nok blevet en smule krogsky efter at have knækket min line hele to gange. Jeg måtte derfor ty til alternative metoder og havde opgraderet mit grej til henholdsvis et kæmpestort geddenet, en jerkbaitstang, str. 2500 hjul og en 15 centimeters regnbueørred som agn!
Dette kunne den grove bækørred ikke modstå og inhalerede regnbueørreden uden tøven! Modhugget faldt, hvorefter ragnarok brød løs i den lille bæk. Jeg vidste fra tidligere fights, at denne fisk ville give mig kamp til stregen, og at jeg var nødsaget til at presse fisken utroligt hårdt, for at den ikke skulle sætte sig i rødder og lignende.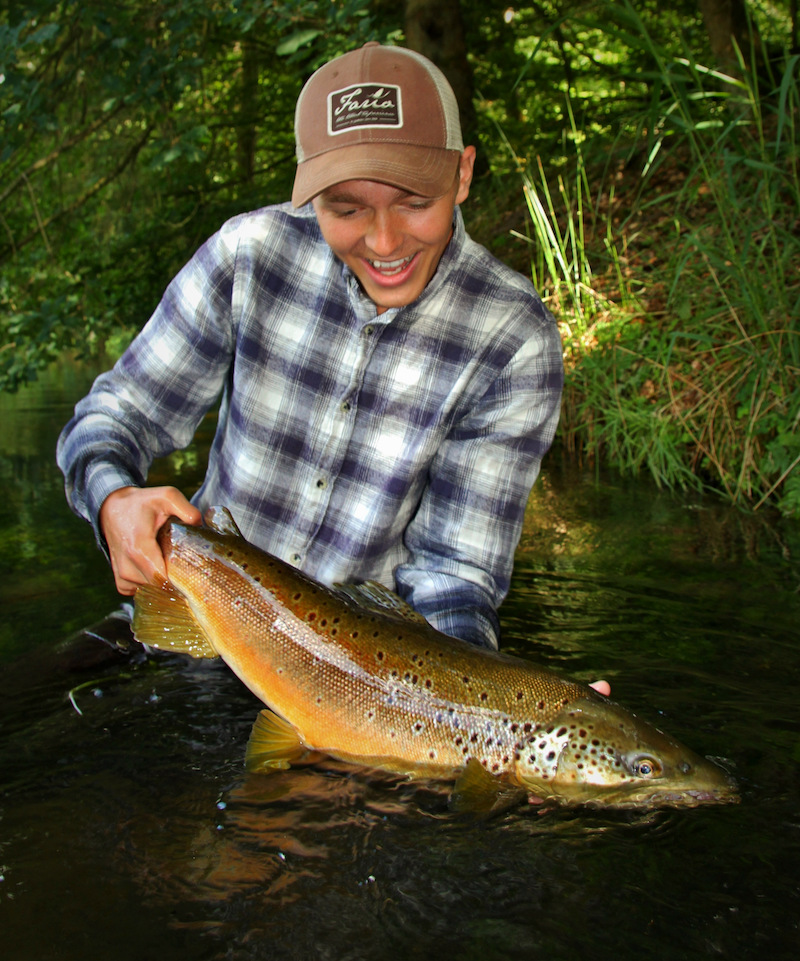 Heldigvis fik jeg assistance fra farmand, som heroisk sprang i bækken iført cowboybukser og nettede fisken i første forsøg. Fisken blev foreviget med et par hurtige billeder og fik derefter sin frihed igen.
Den blev målt til 67 centimeter og slår dermed min PR med tre centimeter! En usædvanlig stor bækørred, som jeg vil huske resten af mit liv.
WAUW for en fisk. Den giver solide 120,6 point til cuppen.