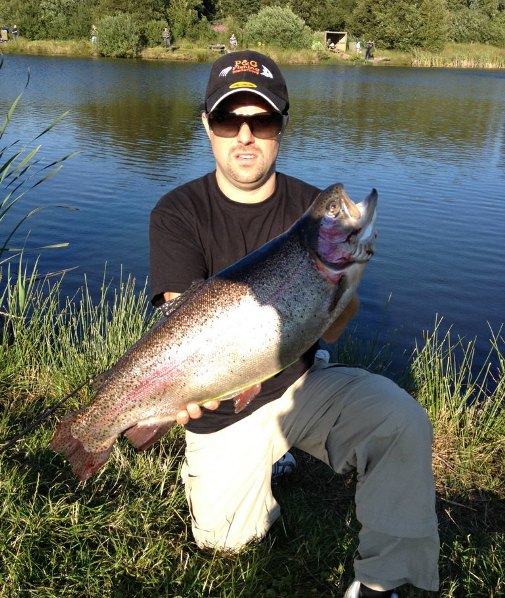 Fiskeriet var dårligt under konkurrencen i Tusågård i uge 30, men det lykkedes brødrene Teichert at løbe med første pladsen med tre fisk – Thomas fik den største på 4,2 kilo.08-08-2012 – DE SØNDERJYSKE BRØDRE – Thomas og Martin Teichert var i uge 30 troppet op til P&T-konkurremce i Tusågård sammen med 60 øvrige deltagere.
– Vi fik tre fisk tilsammen, to stk. til Martin og ét stk. til mig. Os brødre fik ryddet godt op og løb med 1. pladsen. Der blev kun fanget 24 fisk i alt, fortæller Thomas.
– Fiskene ville intet, men Martin fik den første fisk af alle. Efter et par timer ville smed vi to stænger ud med hvidløg, og efter to minutter fik jeg én på 4,2 kilo. Derefter gik der ca. 10 min, og så var der bud efter vores hvidløg igen. En bamse på 4,0 kilo blev sikkert landet, slutter Thomas.
Og det var der ingen af de øvrige deltager der kunne matche.