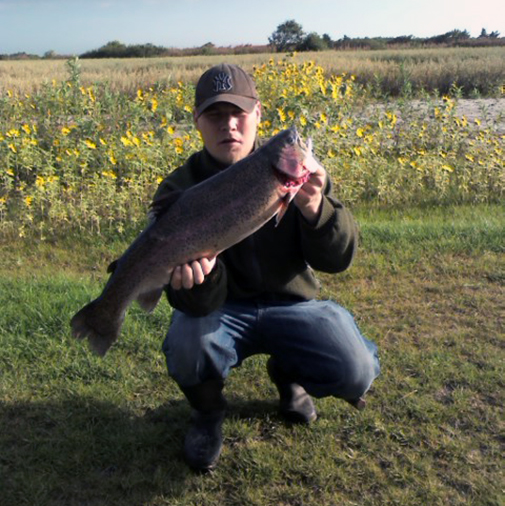 Jacob tog til Lock Ness, hvor han tog denne regnbueørred på 5,5 kilo. Igen var det Herningfluen, der overlistede en Put and Take-ørred.07-09-2012 – JACOB JENSEN fra Lemvig var den 29. august taget et smut til Lock Ness – og ikke den i Skotland, nej den lokale Put and Take.
Med sig havde han sin spinnestang rigget til med bombarda. Forenden af den sad den snart mere end standardiserede Herningsluen, der efterhånden har leveret en del solide put and take fangster.
Og denne dag blev heller ingen undtagelse, idet Jacob på dette rig var i stand til at lande en regnbueørred på 5,5 kilo!