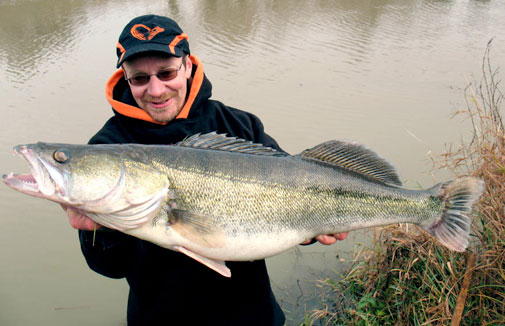 Denis Curot med et brag af en sandart på hele 9,2 kilo.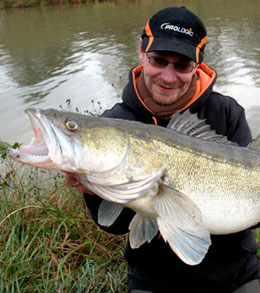 Ligesom de resterende sandarter fra Denis' sandartsats faldt også denne 8,4 kilos fisk for en 8 centimeter jig fisket på et SG Ball jighead fra Savage Gear. 08.01.10 – DENIS CUROT – den franske Prologic og Savage Gear konsulent, har spenderet en række dage med at fiske sandart i en store fransk flod. Her cementerede han sit ry som en fremragende sandartfisker ved ikke blot at fange adskillige mellemstørrelse sandarter på 1-4 kilo, men samtidig ved at lande to af de helt grove sandarter fra floden.
De store fisk huggede ligesom de mindre fisk på otte centimeter lange Grubs og Cannibal Shads i farverne Lemon og Orange Glow, og de to monstre var henholdsvis 94 centimeter og 8,4 kilo og 96 centimeter og 9,2 kilo. Noget af en præstation, må man sige.
Se eventuelt mere her.