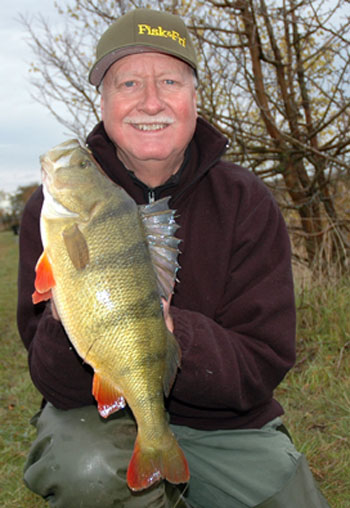 Per B. Larsen med turen største aborre på lige over to kilo! Flot fisk og flot hat… I LØRDAGS, d. 1. november var jeg sammen med Per B. og Lars Schmidt i St. Vejle Å på sæsonen første tur, betretter lokalredaktør Per Ekstrøm.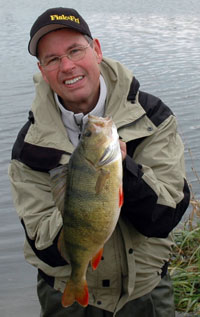 Lokalredaktør Per Ekstrøm med en fin aborre på 1,6 kilo. – Det gik over al forventning. Til sammen fik vi mellem 60 og 70 aborrer. Heraf var de 10 over kiloet og største som Per B. fik, var på hele 2.005 kilo. Lidt af en bamse, som faldt for en reje fisket tæt over bunden.
Selv fik jeg 2 over 1½ kilo på henholdsvis 1.540 og 1.610. Det kørte faktisk fra vi kom til vi gik, men kun nogle enkelte perioder var der var lidt stilstand. Nogle gange oplevede vi, at vi alle 3 havde fisk på samtidig. Det var helt forrygende, slutter Per Ekstrøm.
Bemærk iøvrigt de flotte Fisk & Fri kasketter som de to gange Per begge har på. Bestil din egen kasket eller hue her.