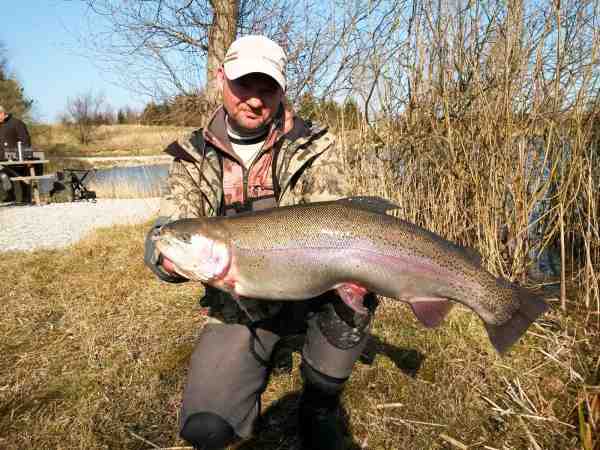 Oktober er lig med store fisk i de danske P&T-vande, og Simons er om nogen kendt for at skrue godt op!
I weekenden d.10. – 11. oktober lanceres en helt ny konkurrenceform, med nye rekordfisk i kategorien guldørred, med en totaludsætning på cirka 700 kg. ørreder på 4-9 kg.
Fisk & Fri er naturligvis med, med præmier, og lodtrækning om to fribilletter! Vi trækker lod bland "likes" på dette indlæg. Vinderene får besked mandag d. 21 september.
Der fiskes i to heats både lørdag og søndag, og præmierækken har en samlet værdi på mere end 20.000 kroner.
Hold øje med www.fiskogfri.dk og vores facebook – måske bliver det dig der kommer gratis til efterårets store P&T event på Sjælland!