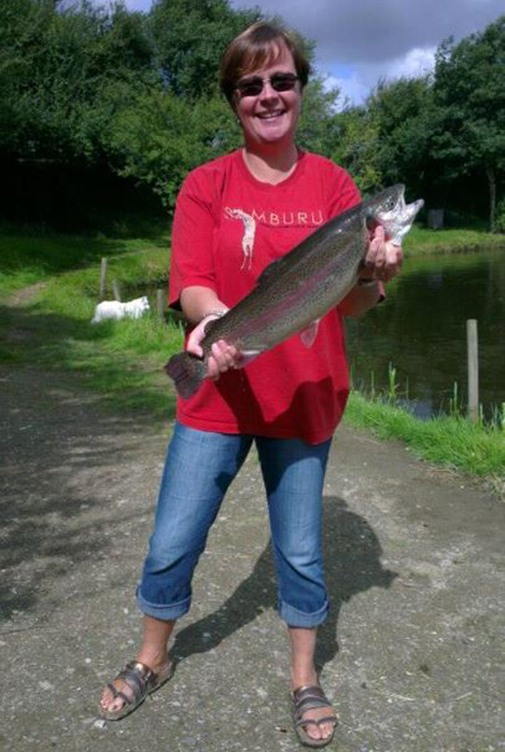 Gitte Moelsby står her med fisken, som har styrket lysten til mere lystfiskeri – en regnbueørred på 2,5 kilo. Fisken huggede på Power Bait.07-09-2012 – DEN 23. august var formiddagen sat af til noget put and take fiskeri for tre kvinder i Nebel Sø.
– Som formiddagen skred frem blev vi enige om lige at tage et par timer mere, fortæller Gitte Moelsby og fortsætter.
– Jeg riggede stang nummer to til, hvis det var det, der skulle til. Fiskene sprang om hovederne på os.
Jeg skulle lige til at kigge til stang nummer 2, da Nina råber: Du har bid! Tilbage ved stangen, og en pæn fight på ca. 10 minutter forgik, inden jeg fik landet fisken, fortæller Gitte.
Og op kom en flot regnbueørred på 2,5 kilo, hvilket ifølge Gitte blot har givet mere blod på fisketanden, idet hun absolut er nybegynder.