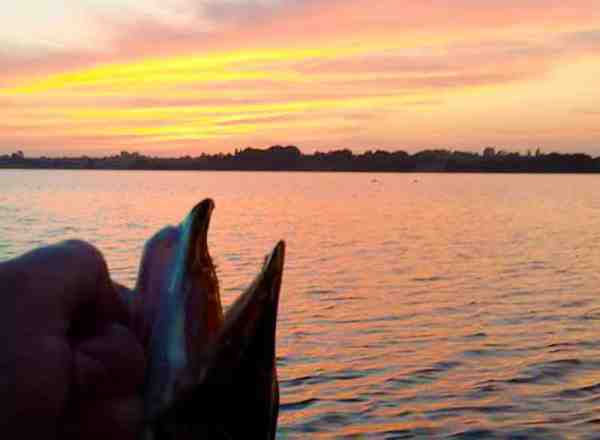 Nakskov Sportsfiskerforening valgte traditionens tro, at sparke efterårsferien i gang med en forlænget weekendtur til Møn.
De otte mand der deltog, havde alle sat næsen op efter et kanon fiskeri i det meget flotte vejr, og der blev da også gået til den.
Der blev fisket fra tidlig morgen til sen aften alle dagene – men uden videre held. Der var dog kontakt med flere fisk og der blev da også landet flere havørreder over weekenden, men desværre var alle under målet.

Fiskeriet i Stege Nor blev også afprøvet og her var der gang i den. På bare to ture til Norret, blev der af tre mand landet et sted mellem 15 og 20 gedder med de største på 4 til 5 kg. Alle gedder blev genudsat. Ellers nød turens otte deltagere hinandens gode humør og selskab, bål på stranden samt to flotte solnedgange over Møn. Alt i alt en rigtig god tur men med masser af naturoplevelse, socialt samvær og hygge.