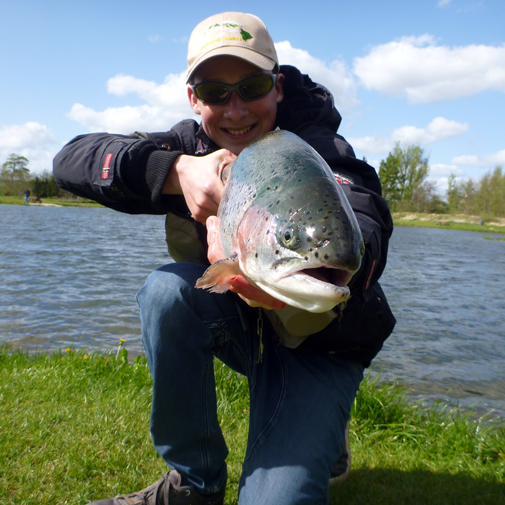 Anders var meget overrasket over fiskens styrke – han havde ikke troet at en put and take ørred kunne rykke så meget line fluehjulet.10-05-2012 – DEN 5. MAJ var 15-årige Anders Almskou sin gode kammerat Magnus Gorski Taget Harlev put and take.
Der skulle fiskes med flue, idet Anders dagen inden havde fået tre fisk på en lille sort flue.
Først fik Anders to mindre fisk på ca 1,5 kilo, men det var en regnbueørred på 3,0 kilo og 65 centimeter der alligevel tog fusen på den unge mand.
I modhugget løb fisken af og tog et sindssygt langt udløb over i den anden ende af søen, hvor backingen blev trukket ud.
Efter 10 minutter kunne de to fyre lande den flotte ørred.