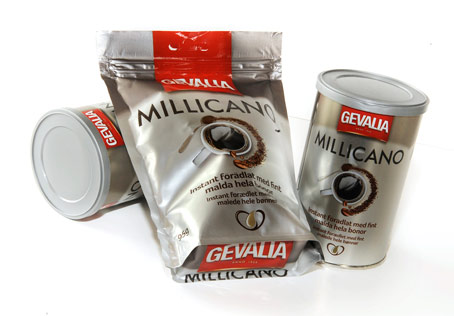 01-11-2012 VINDEREN af Fisk & Fris kaffe Cup er kåret. Den heldige og dygtige fisker, Jacob Mark Sørensen kan se frem til at nyde 12 pakker af den nye feinschmecker instant kaffe – Millicano fra Gevalia.
– Fredag den 26. oktober var Jacob Mark Sørensen taget til Møn for at overliste en af de store. Med sig havde han makkeren Bombarda Claus, fortæller Ken Sørensen. De to gutter havde glimrende fiskeri og landede tilsammen 8 fisk – hvoraf den ene måtte lade livet.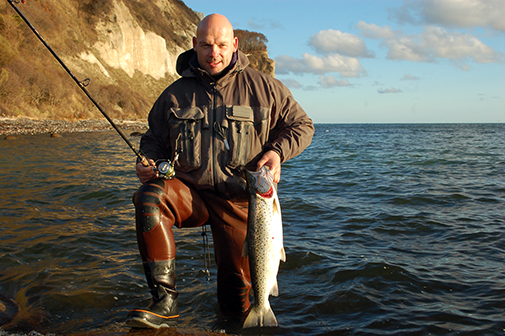 – Den efterfølgende morgen startede helt suverænt, fortsætter Ken. – Jeg fik to gode hug på flue og fire på spin – men desværre fik jeg ingen fisk på land. Bombada Claus fik også to hug på bombarda og flue, men det var Jacob der løb af med sejren. Han fik fem havørreder på bombarda og flue – med en ny personlig rekord fra Møn på toppen – en havørred på 68 centimeter og 4.1 kilo, slutter Ken.
Der skal lyde et stort tillykke fra Fisk & Fri redaktionen -både med fisken og kaffen.