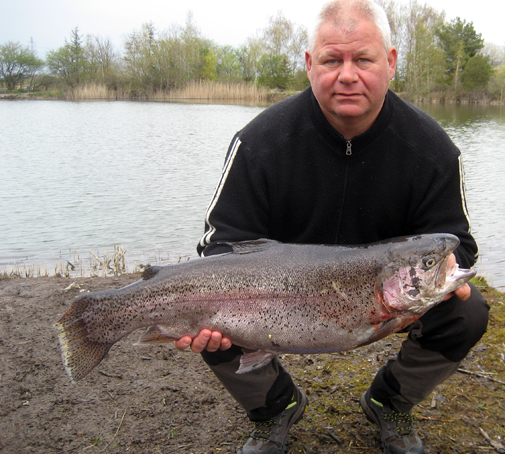 Johnny fik ikke sin ønskeplads under konkurrencen, men alligevel lykkedes det ham at overliste denne store regnbueørred på 9,443 kilo.
12-05-2012 – FOR ET ÅR SIDEN var Johnny Widell en af månedens storfangere i Fisk og Fri, 2011, nr. 4.
Den gang besøgte han Simons Put and Take. Og man skulle næsten tro at der var en forkærlighed for den lokalitet.
Den 28. april var han nemlig også taget til Jan og Bo's cup i Simons. Fisk og Fri's Casper Larsen vandt – Johnny Widell blev nummer to med en regnbueørred på 9,443 kilo, som han overlistede med Powerbait!