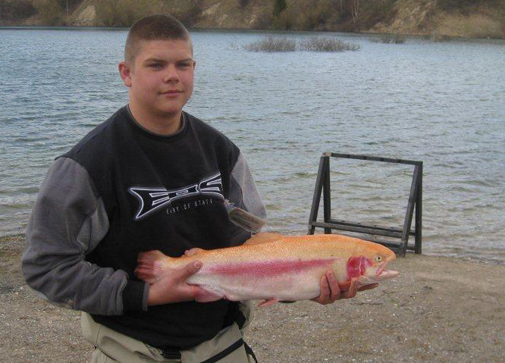 Her er det med Jannick med en guldørreden på 3,42 kilo.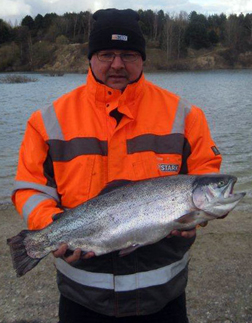 Bjarne med dagens største ørred – et eksemplar på 4,52 kilo.
17-04-2012 – TO HERRER fra familien Thomsen i Frederiksværk besøgte den 7. april Solbjerggård Ørredfiskeri.
Udstyret med Powerbait lykkedes det dem begge to at få flex på klingerne og få så store fisk, at der også blev leveret gode fights.
Det blev til en stor guldørred på 3,42 kilo til Jannick og en regnbueørred på 4,52 kilo til Bjarne.