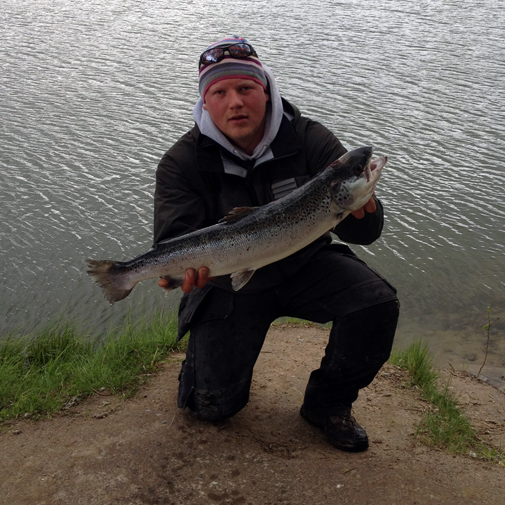 Kenneth med dagens overraskelse – en laks på 4,1 kilo taget på en gennemløber.22-05-2012 – KENNETH LANGVIK fra Herlufmagle tog et smut til Iglekær put and take den 17. maj.
Han havde hørt, at de havde sat guldørreder ud.
– Efter at have fået omkring 10 guldørreder, så jeg, at der kom en rigtig god fisk forbi. Jeg kastede til den cirka 10 gange, før den huggede voldsomt på gennemløberen. Fisken tager flere lange og tunge udløb, men overgiver sig til sidst efter en godt fight på 10 min. Da jeg får øje på den, ser jeg, at det er en laks. Jeg vejer fisken til 4,1 kilo – fantastisk fisk, slutter Kenneth.