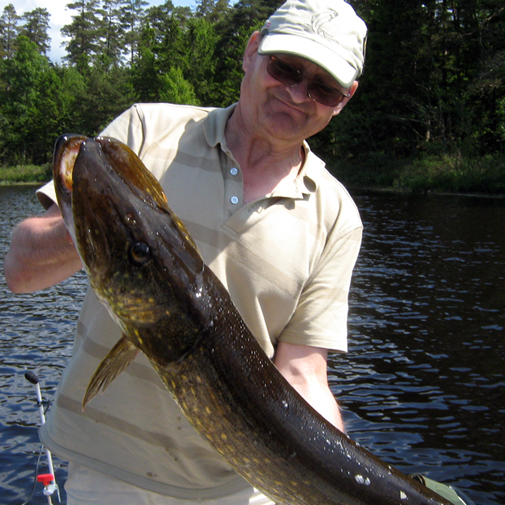 Jes Hansen fik to gedder på ét kast – først en på 50 centimeter, som var frokost for den store på 119 centimeter.
04-06-2012 – JES HANSEN fra Kirke Såby var den 27. maj at finde ved en sø i Skåne – nærmere betegnet Højalasjø. Under et sit geddefiskeri hugger en fisk på omkring de 50 centimeter. Den går mod bunden, da den kom ind i mod båden, og da den kommer op igen er den blevet en hel del større, fortæller Jes
– Den store havde taget den lille gedde til frokost. Da vi fik dem i nettet gylpede den store den lille op igen, så jeg havde to gedder i et hug – begge overlevede og blev sat ud igen. Dog havde den lille den del rifter efter tænder fra den store, slutter Jes.
Den store gedde vejede 13,9 kilo fordelt på 119 centimeter.