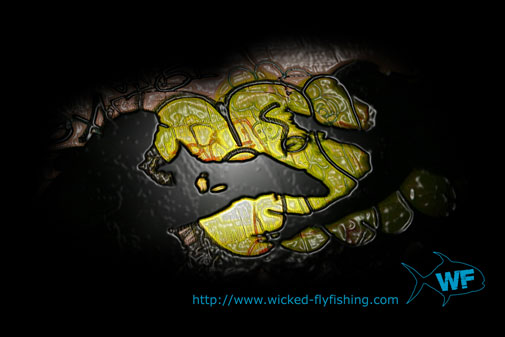 Wicked Fly Fishing er Morten Øland og Bjarke Horsts bud på et cool tiltag indenfor dansk fluefiskeri. WICKED FLY FISHING er Bjarke Horst Jensen og Morten Ølands nye satsning, og deres bud på et alment bidrag til fluefiskeriets fremme. De to fortæller, at Wicked Fly Fishing vil være et symbol på den skæve indgangsvinkel til fluefiskeriet. Det er fluefiskeri på den cool og fede måde, hvor det at tænke utraditionelt og innovativt er mere reglen end undtagelsen.
Ifølge Bjarke og Morten bliver fokusområdet i første omgang Skandinavien og Nordtyskland, og herudover forklarer de, at deres aktiviteter vil bygge på et koncept, hvor kerneområderne skal være kursusafholdelser, demoer, og fluefiskeartikler gennemsyret af en innovativ indgangsvinkel til fluefiskeriet med fokus på kvalitet, troværdighed og god service.
Wicked Fly Fishing's første skridt har været at etablere samarbejdsaftaler med en række af de mest fremtrædende aktører i fluefiskebranchen. De firmaer, der har indgået samarbejder med Wicked Fly Fishing, er alle i høj grad relateret til kvalitet og innovation. Wicked Fly Fishing's samarbejdsparter tæller navne som SAGE, SIMMS, The Fly Company (FlyCo.), Flyfish Europe, Traun River, GetAway Tours og Wide Open Outdoor Film. SAGE Europe har i den forbindelse overdraget alle SAGE demoer i Skandinavien og Nord Tyskland til Wicked Fly Fishing.
Se meget mere på www.wicked-flyfishing.com.