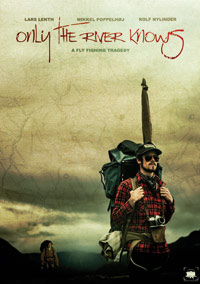 Foto: KokkaffeConglomerate.com16-11-2012 KOM med fisk & Fri til verdenspremiere. Søndag den 2. december kl. 19:00 viser Peter Christensen og Rolf Nylinder deres fiskedokumentar Only the river knows for første gang. Filmen vises i forbindelse med Danish Adventure Film Festival (D.A.F.F.) i Cinemateket, København.
Fisk & Fri har fået fingrene i to fribilletter som vi udlodder til vores facebook-venner. Alt du skal gøre for at deltage i lodtrækninger er at "like" nyheden på vores facebookside.
Only the river knows er en gribende og smuk dokumentar, der kommer helt tæt på en fiskers unikke naturoplevelser. Filmen handler ikke kun om det at fiske, den handler også om, hvad det sige at være et menneske.
Filmens hovedperson, den unge drømmer Rolf, finder fluefisker-ikonet Lars Lenths dagbog, og det sætter gang i en lang rejse, både mentalt og fysisk.
Se trailer fra filmen her: http://adventurefilmfestival.dk/the-trout-also-rises/