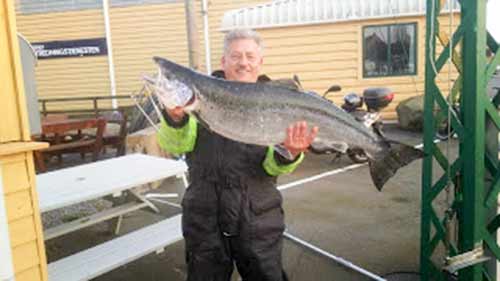 At fange en laks på 15,160 kg og 110 cm er ikke usædvanligt, men at samme mand med kun tre ugers mellemrum fanger to laks med nøjagtig samme længde og vægt er utroligt.
Det skete for næstformanden i Bornholms Trollingklub, Lejf K. Pedersen. Den 11. april fangede han den første ud for Nexø og den 5. maj den anden ud for Hammeren.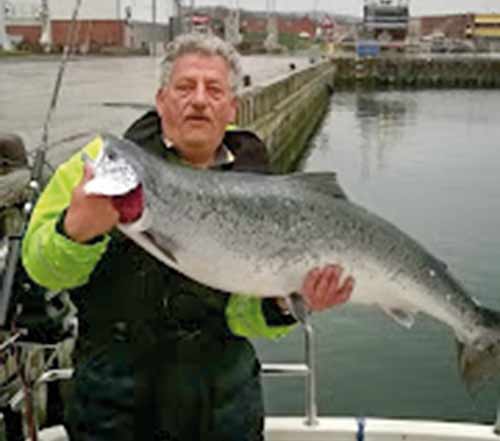 De to nøjagtigt ens laks med hensyn til vægt og længde kunne dog også opvise forskelle: den første huggede på flasher og den stive i 125 fod og var en hanfisk med intakt fedtfinne, den anden huggede på blink i 60 fod og var en fedtfinneklippet hunfisk.