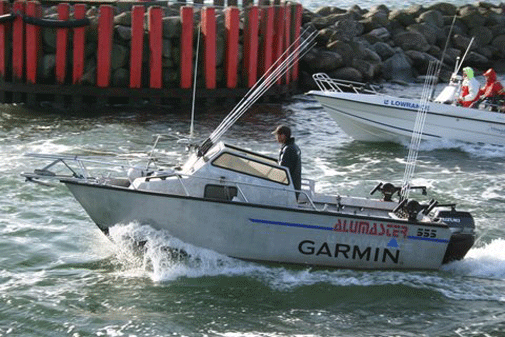 Der bliver kamp til stregen når bådene stævner ud fra Køge Marina for at fiske laks og havørred.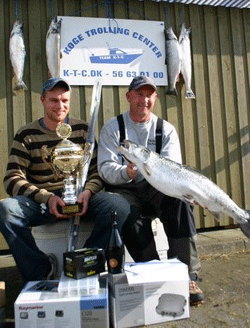 Team Hustler, som har vundet konkurrencen de seneste to år, skal se, om de endnu engang kan hente pokalen hjem. KØGE BUGT lægger d.23 og 24maj vand til Køge Trolling Cup 09, som formentligt er Danmarks billigste trolling konkurrence med et indmeldingsgebyr pr. båd på 250kr og en deltagerpris på 50kr/deltager. Køgebugten er kendt for sine mange store havørreder, og mon ikke der i forbindelse med konkurrencen vil blive landet nogle store, stygge blankdyr af slagsen!
De sidste to år har der været mellem 60 og 80 deltagere, og den samme store interesse udvises ligeledes i år, hvor rigtigt mange allerede har tilmeldt sig. Skulle du have mod på at dyste om at fange den største fisk, hjemtage pokalen og en del af den mere end 50.000kr store præmiepulje, så kan du nå at tilmelde dig endnu.
Tilmelding kan foretages via denne hjemmeside, hvor der også er yderligere oplysninger at hente omkring arrangementet.