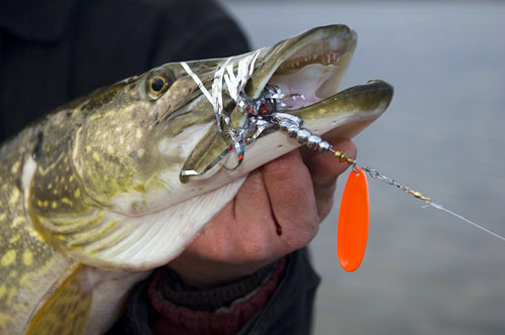 Som noget nyt åbner Simons nabo-søen, hvor der er et godt geddefiskeri i Pinsen. Og det er kun i Pinsen, at der er åbent!I STARTEN AF maj testfiskede Jens Bursell fra Fisk & Fri i Simons Put and Take´s nabosø efter gedder, og resultatet gjorde, at det var let at beslutte sig for, at åbne søen eksklusivt i Pinsen.
Der kan fiskes lørdag og søndag fra solopgang til solnedgang, se reglerne på www.simonsputandtake.dk.
I dagene op til Pinse udsætter Simon dog også fisk i Put and Take søen.
Det drejer sig om 500 kilo ørreder fra et specialistdambrug, idet fiskene har en minimumsvægt på 6 kilo og slutter ved ??kilo, fortæller Simon Aggerholm – manden bag Simons.
Desuden udsættes der 550 kilo blanke regnbueørreder i vægtklasse 1-6 kilo allerede onsdag kl.14.00.