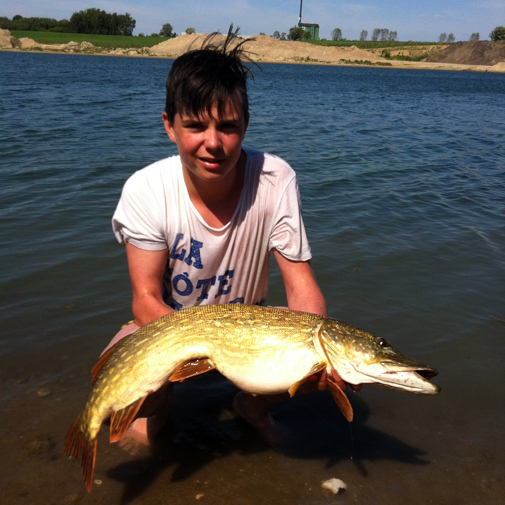 Oliver Dyrum Nielsen havde en super dag i Bårse – og ny personlig gedderekord med dette eksemplar på 7,2 kilo.06-05-2012 – DEN 28. MAJ var 15-årige Oliver Dyrum Nielsen fra Hørsholm taget til Bårse for hygge med en kammerat. De skulle finde på noget, og hvad var mere nærliggende at kaste snøren ud i den lokale grusgrav.
Og der var hug i første kast til Oliver – en fin aborre kom op. De næste to aborrer fulgte i de to efterfølgende kast. Men det var ikke aborrerne han gik efter – det var gedderne – så han skiftede plads.
Efter 10 kast kom en god gedde med ind. Ud med 4-soft-play jiggen og gedden huggede. Efter en lang, lang fight kunne han lande en ny personlig rekordgedde på 7,2 kilo. Desuden bød dagen på flere gedder – én på 6,5 kilo og 5,0 kilo.