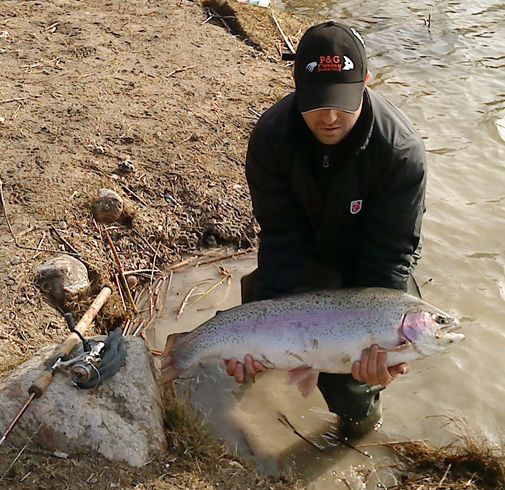 Hvad gør man ikke for en ny personlig rekord. Man gør som Thomas – kører fra Gråsten til Simons Put and Take på Sjælland. 28-03-2012 – SØNDERJYSKE THOMAS TEICHERT var inviteret som testfisker til Simons Put and Take to dage før den officielle åbning. Ved hans side havde Thomas sin kone, Lea.
Der var sat over to tons super flotte sterile fisk ud i søen.
Efter tre kast var der fast flex.
– Vi fik masser af fisk, og til tider havde vi flere gange fisk på samtidig. Alle fisk blev fanget på Snapper og gennemløber. I alt kom otte store bamser på land, og oven i købet en ny personlig rekord på 6,2 kilo, fortæller Thomas og fortsætter.
– En fuldstændig vild oplevelse. Alle fisk blev fanget på enkeltkrog uden modhager og blev nænsomt genudsat, slutter Thomas.