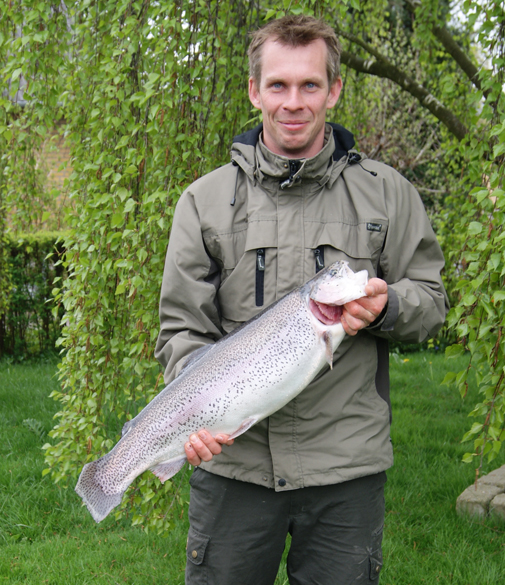 Jim Nielsen med fisken på 5,2 kilo der, udover 2. pladsen i konkurrencen på Blue Rock, også er personlig rekord.05-06-2012 – JIM NIELSEN fra Gislev var kørt til Blue Rock for at deltage i fødselsdagskonkurrencen den 4. maj.
Konkurrencen startede kl. 10.00 og efter en time havde Jim landet to ørreder omkring kiloet. To fisk måtte indvejes, så der manglede lige en med lidt vægt, fortæller han. Efter to timers fiskeri kom hugget så. Efter en spændende fight, med nogle gode rusk i stangen, lå den sikkert i nettet.
En kanon flot regnbueørred på 5,2 kilo, der gav en fin 2. plads og ny personlig rekord til Jim.