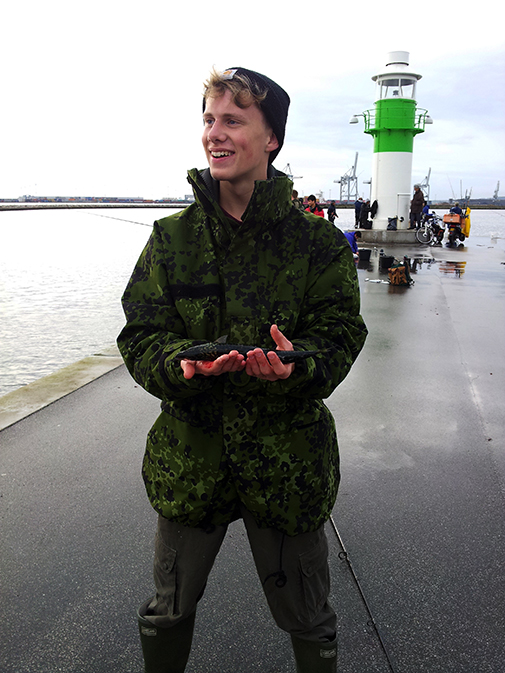 02-11-2012 – FOR KNAP en måned siden var tre herrer taget til Århus Havn for at hygge lidt med stængerne på molerne. Egentligt skulle de have været på Sletterhage efter nogle flade, men inden de tog helt derud ville de et smut forbi havnen.
– Ved havnen var der mange, som havde gang i det, der lignede en lille "makrel festival". Så vi besluttede at starte der. Min svoger Andreas havde været ude at fiske nogle gange før, men uden held. Mine tanker var, at hvis han nu fik lov at fange noget, kunne det jo være, at han fik lidt blod på tanden. Og han hev da også de første to makreller op, fortæller Andreas Bjerring og fortsætter.
– Og så var turen jo perfekt. Det blev til to stk. pr. mand – ikke det vilde at prale med, men nu er der jo lagt i ovnen til endnu en gang herre hygge, slutter Andreas.