Freddi Hansen sejlede ud ved 6-tiden i blankt vand en dag i sidste uge uden de store forventninger, da vandet havde været brunt i de sidste 14 dage.
– Jeg skal love for det blev en god dag fortæller Freddi og fortsætter: – Solen skinnede hele dagen, og vinden mærkede vi ikke noget til, hvilket er lidt vildt taget i betragtning af, at der for en uge siden var snestorm, lyder det!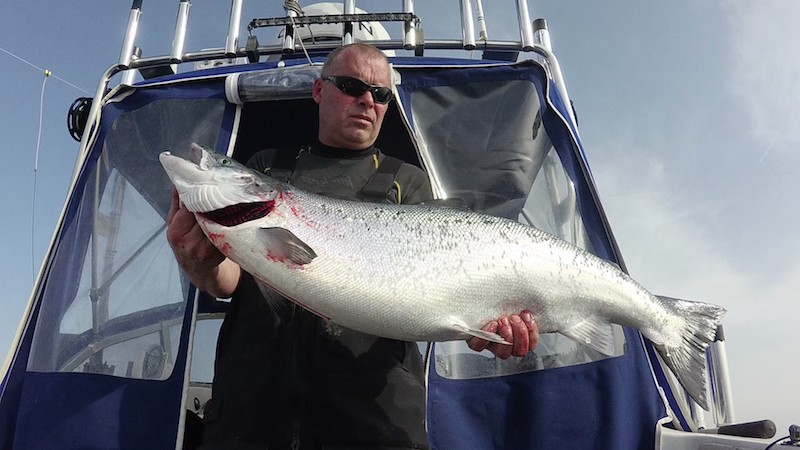 Dagen bød på en del laks til den dygtige lystfisker, med de to største på 16,8kg (Vejet i land ) og 10,2kg. Det var Freddi Flutter fisket i overfladen i farven "Møn Special" der var laksens livret den dag.
Disse to fisk bringer Freddi tilbage på førstepladsen i kampen om, at blive den samlede vinder af Fisk og Fris LakseCup. Lejf Pedersen ligger dog stadig godt til, med kun 1,74 kilo op til Freddi Hansen.
Se den samlede stilling HER