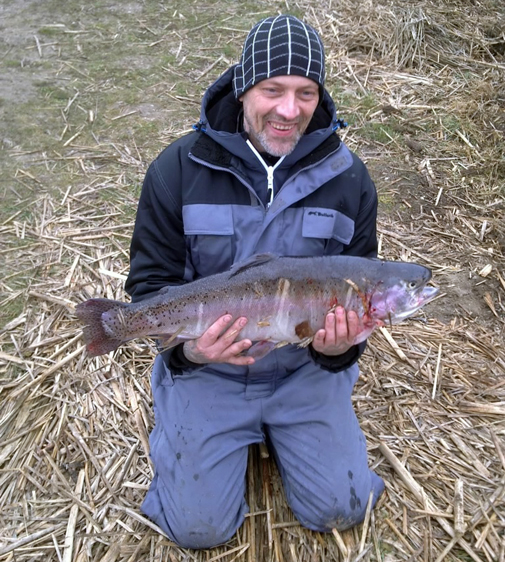 En glad Henrik Hauge med en regnbueørred på 5,2 kilo som han tog i Simons Put and Take.16-04-2012 – SIMONS PUT AND TAKE er god for gode oplevelser. Utallige gange har vandet skabt rammen for personlige ørredrekorder.
Det gælder også for Henrik Hauge fra Brøndby, hvor han tog en regnbueørred på 5,2 kilo.
Den 5.april var han ved søen og udstyret med bombarda og en sort flue faldt et godt hug efter få meters indspinning fortæller han.
Det blev efterfulgt en fight på 10 minutter før fisken var landingsklar. Men op kom en flot fisk – og ny personlig rekord til Henrik.
Stort tillykke med den rekord!