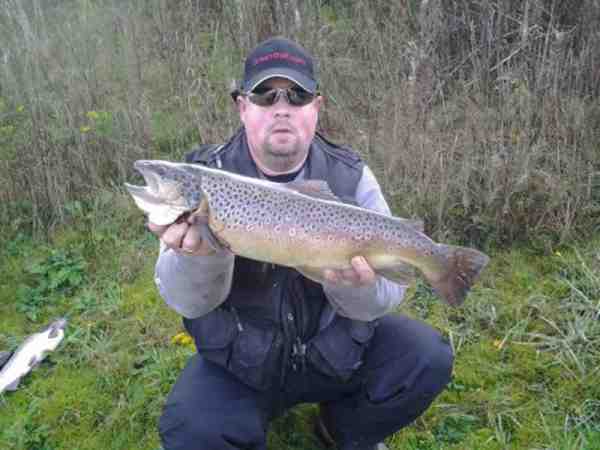 I oktobernummeret af Fisk & Fri kunne du læse David Nielsens artikel fra Ox River Put and Take. Et spændene ørredvand som bl.a. har strømvand på menuen. Vi har modtaget en fangstrapport fra Flemming Bjerrum, som i lørdags gjorde en fin fangst her.
– Lørdag d.1. november var jeg taget en tur til Oxriver put and take, fortæller Flemming Bjerrum fra Bredsten til Fisk & Fri.
Efter lidt resultatløst fiskeri huggede denne bækørred i et lille sving i deres åsystem.
Fisken vejede 3 kilo ligeud og blev fanget på en Trutta gennemløber i grøn/hvid, slutter han.